Today's surprise, new update with an astonishing new map and some really cool changes on gameplay and others. As the Road Map dev. update said, there are gonna be a few minor changes on Ganesha, Foundation and Artifact, wich i assume will involve weapon placement between other reasons.
In this topic i'll be reviewing the following up things:
1.Gameplay/Code update changes
1.1.What i like and what i don't
1.2.What they are missing
2.DEKK Review and competitive potential
1.1.What I love
1.2What i don't like that much
1.3.Map structure review and possible changes
FTR_01 - SCI-FI/TECH THEME
This new set of assets will significally increase the opportunities for all the map creators out there to expand their ideas and of course minimize "recicling" the same asset over and over again.
FTR_03 - DISABLE ON-SCREEN LOG
As it is, Toxikk chat isn't a big deal as the game is that fast paced that you don't have time to chat. For the people that doesn't like having chat log in their screen is a nice feature.
FTR_04 - ADJUSTABLE HEALTH WARNING
I missed this SO MUCH. Status bars are way too far from the center of the screen to realize how much health/armor/ammo i have left, this is something i needed in this game and i bet so much more people too. it's a step, but there are a few more to go.
FTR_05 - MAX DAMAGE BOOST
Needless to say that this item is a classic in every arena game. Great addition
So far these changes were pretty necessary for the game, by far there's nothing worng with all these.
As i said before, status bars are way too away from the center of the screen and the only thing to alert you of low health is the new flashing feature. What is missing is a HUD editor (it would be much better IMO), or either a HUD margin adjustment.
With the addition of the MAX Damage and the use of the Jetpack in a DM/Duel map, something even more important is missing: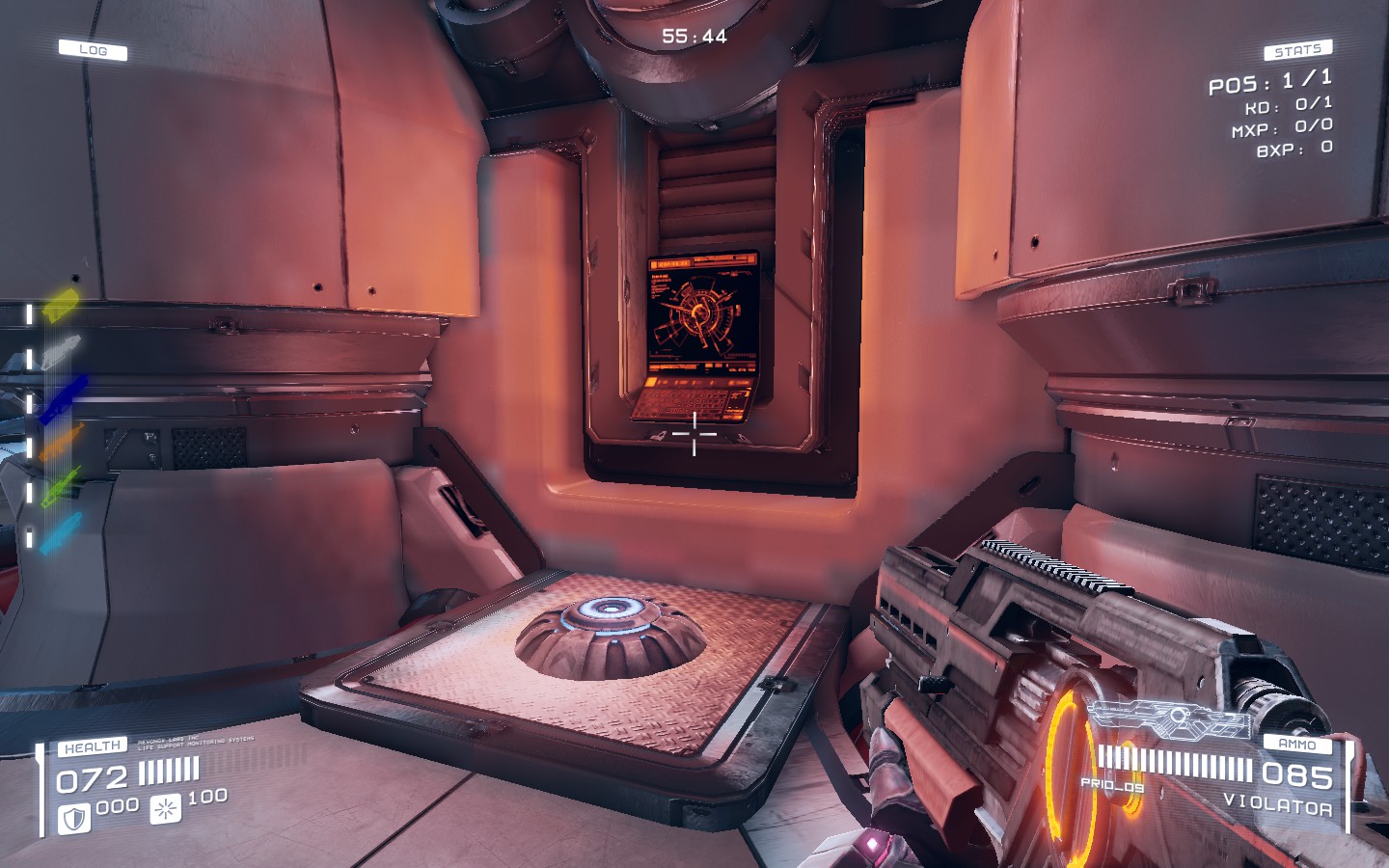 I picked up the jetpack but, do i know how many charges do i have left? Nope. This is something we need as soon as possible. The same appies to the MAX Damage: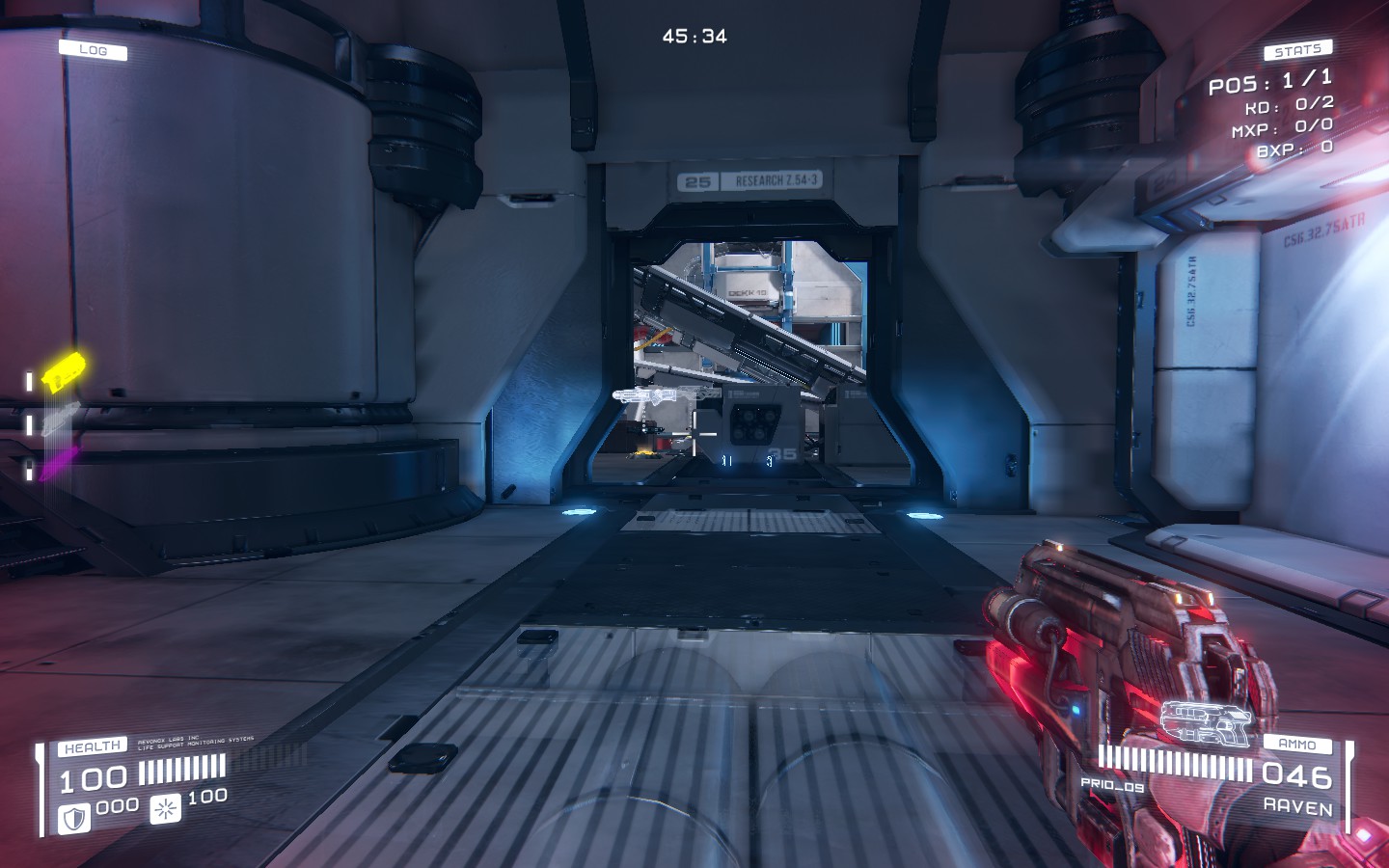 Talking about the MAX Damage, the effect that's around the gun meaning that it is buffed by the item looks pretty nicely. but it onl shows up in the world model. It should be shown in the entire player as it is a buff that affects the player entirely and, as the item model is a freaking nail that goes right into your veins, it is also logical to do so.
This is by far the best addition in this update. A classic map made reality on Reakktor HQ, brings back the classic UT 2004 Deck with that sci-fi touch that no game could have done better.
This map features the introduccion of a new item, MAX Damage, and the apparition of the Jetpack in a DM map. The size of this map has been shortened in comparison with the classic Deck 16, making it perfect for Duels and small Bloodlust matches. Made with bright colors, it is hard to miss any detail that this map presents, making it really nice to play in.
Some of my favourite map parts: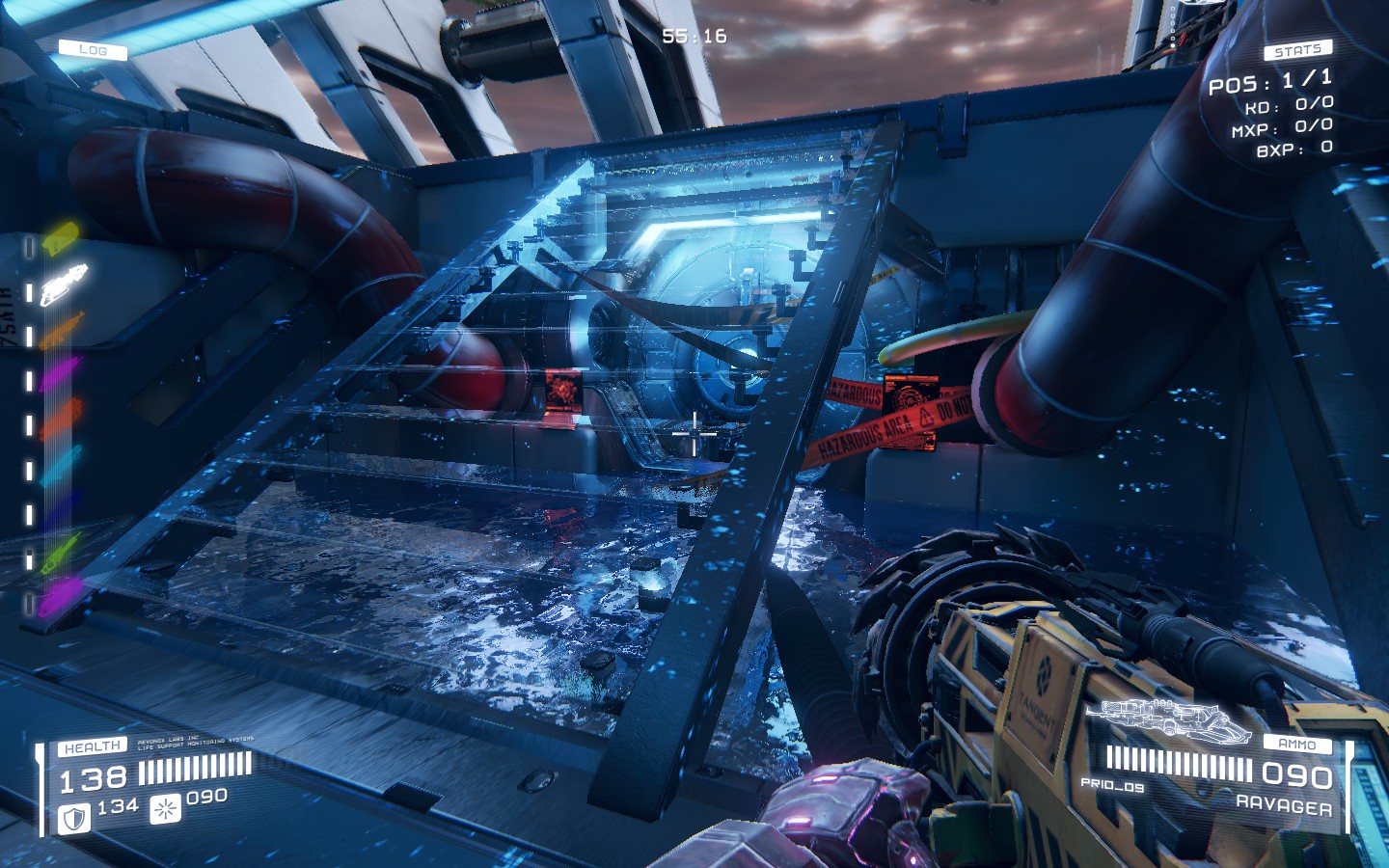 This one in particular looks gorgeous. Those reflections make this stairs worth taking a look.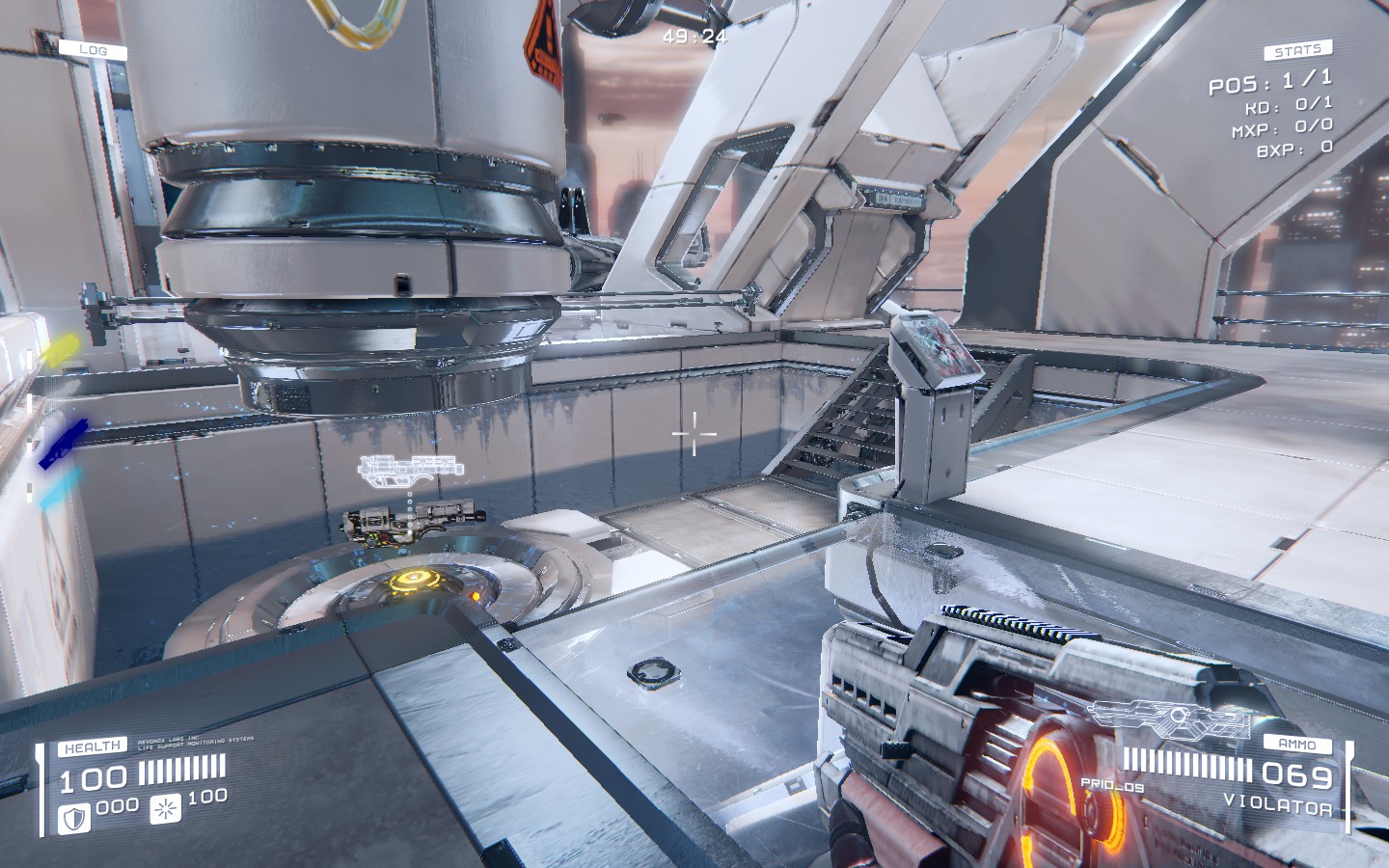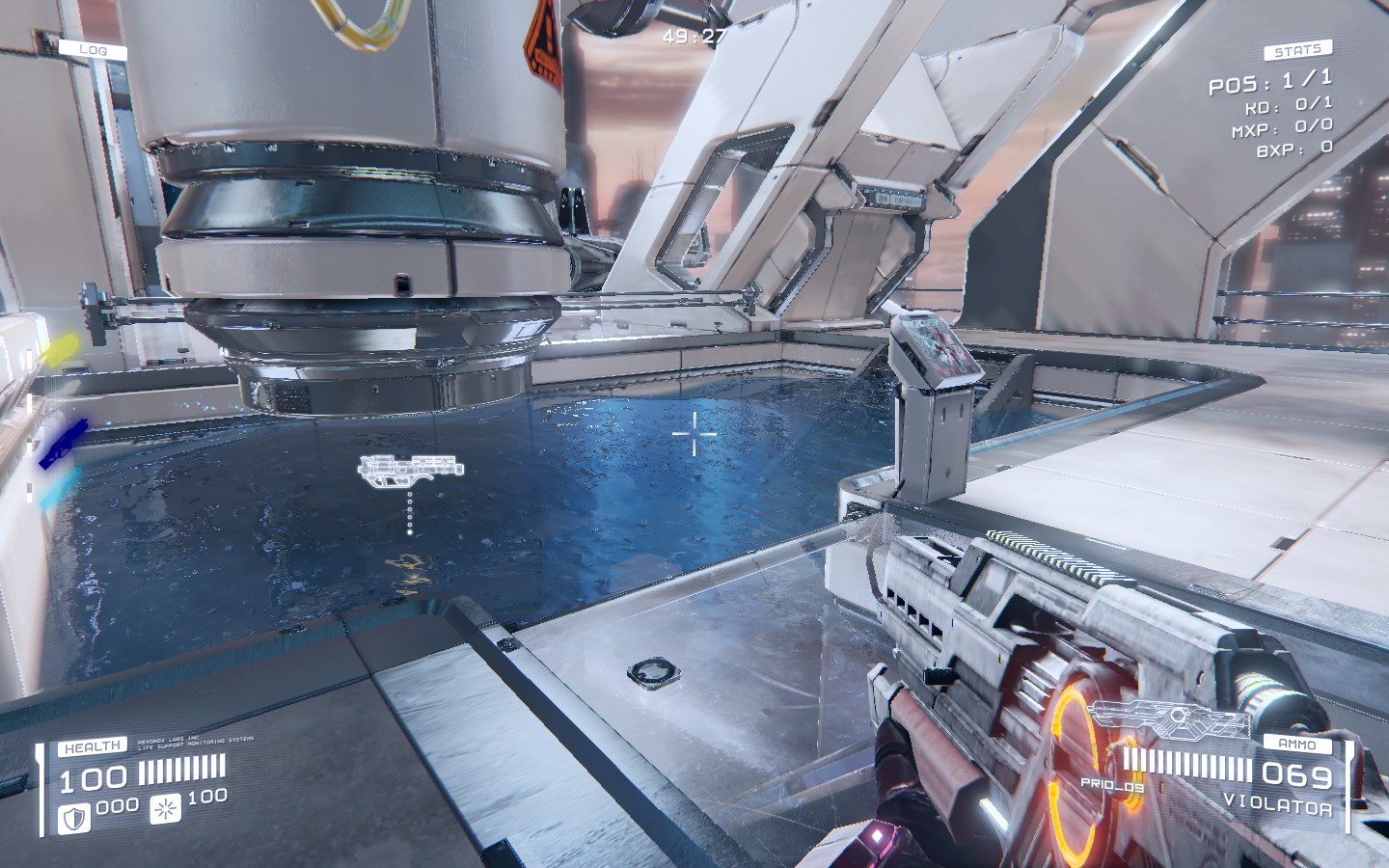 Mind the gap! This trap switch can make a difference in a match and totally humiliate you trying to get that fishy, lonely Cerberus. Side note: I confused this strange liquid with water, don't try to dive into it. I have no idea what it is but it burns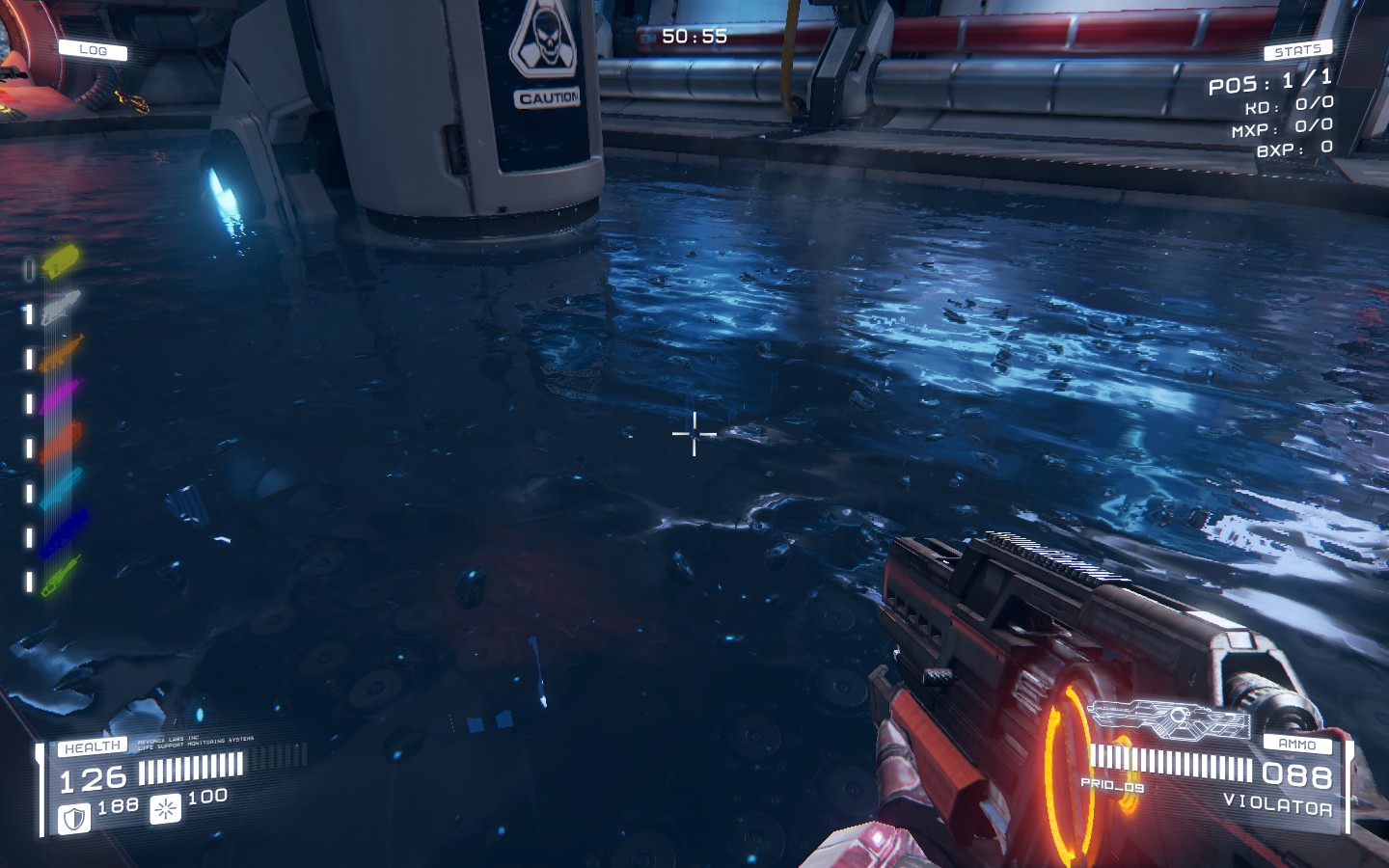 Those water effects are orgasmic.
Weapon placement is awful in this section: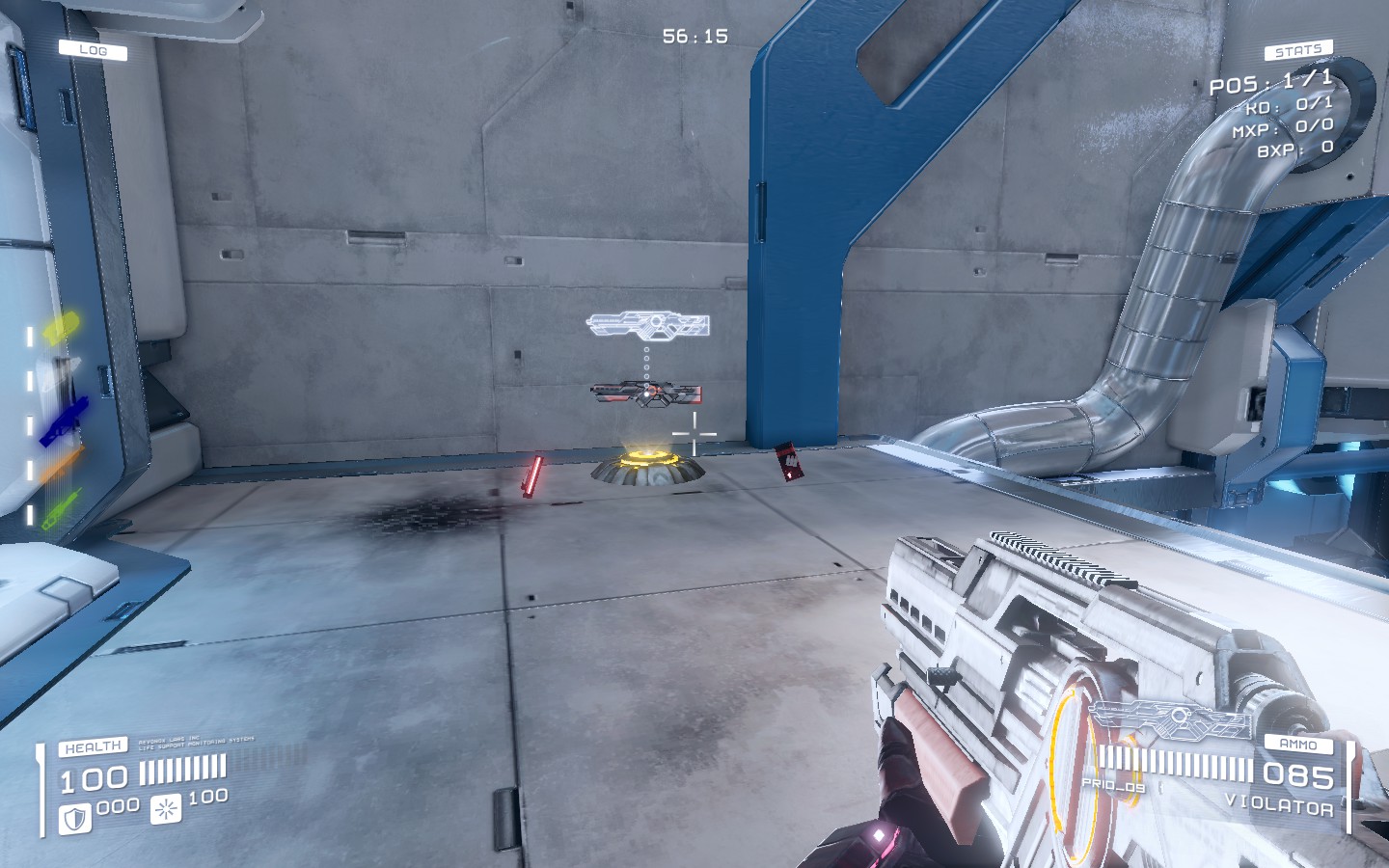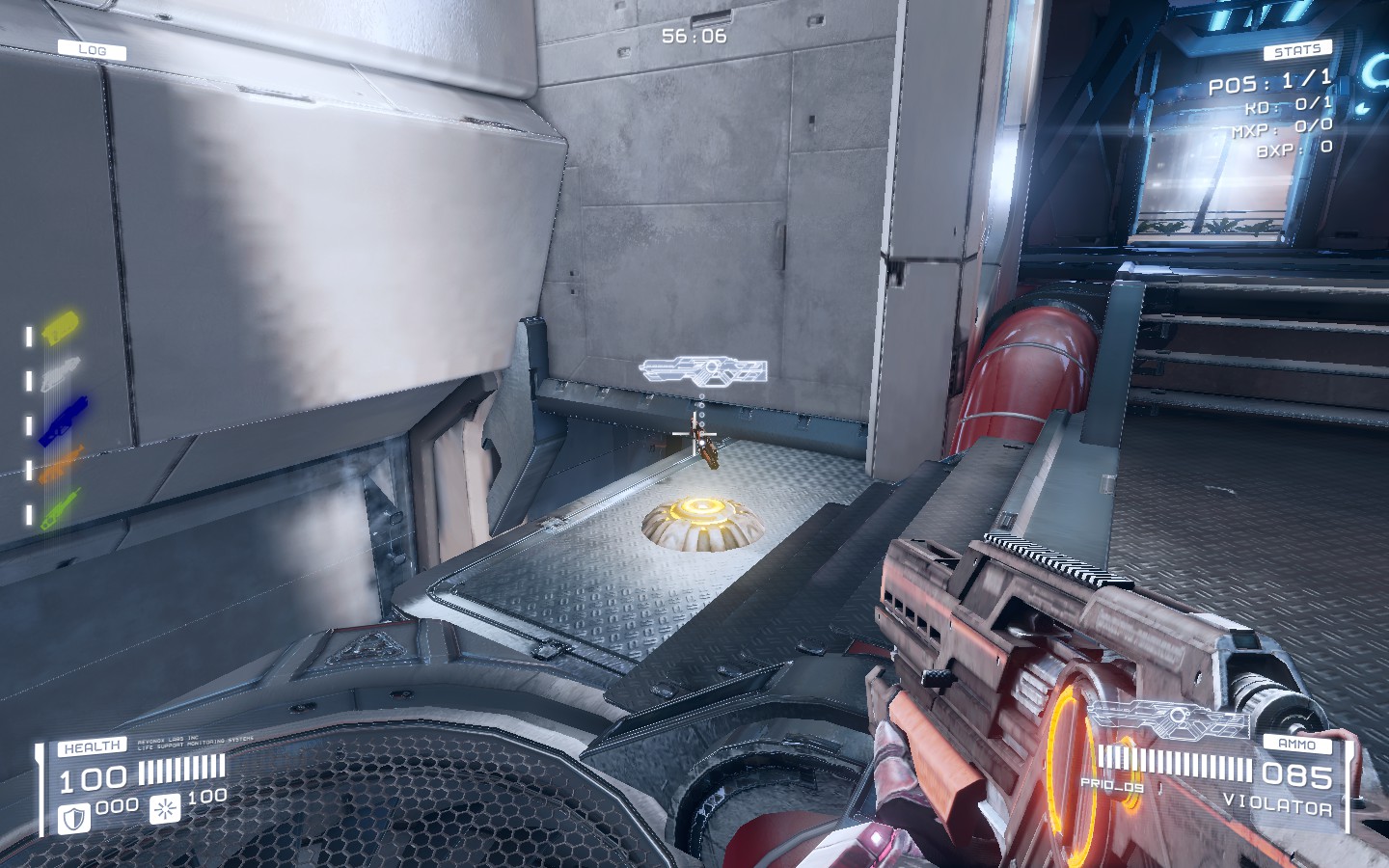 Those 2 Violators are literally next to each other. What's the purpose of putting Violator ammo packs there if you can already get full ammo from these 2 guns here? Not talking about Falcon: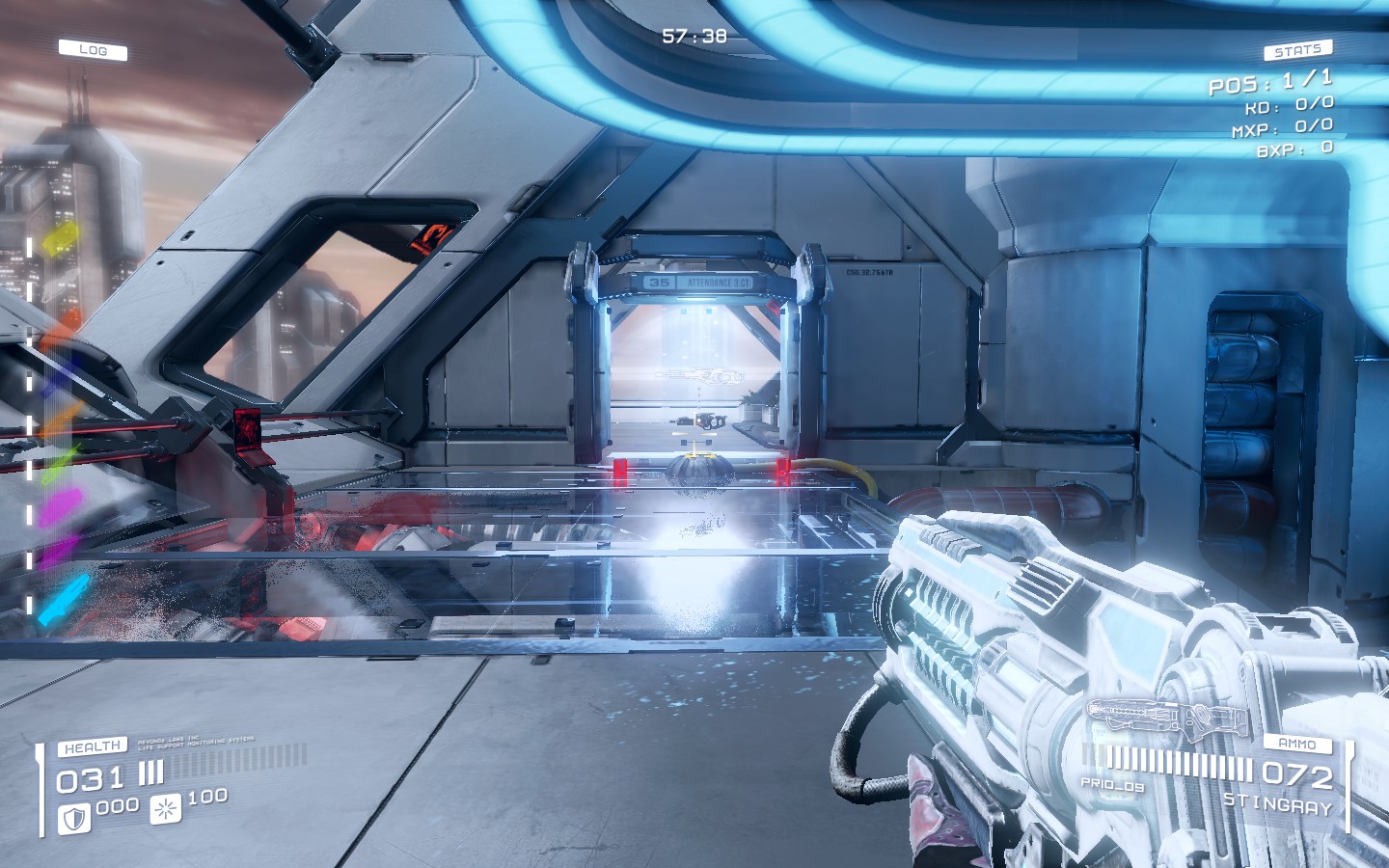 This falcon over here should be replaced for the good shake of this map. If you really want to make this map to become a sniper fest with this 2 Falcon here, there you have it. Some +25 HP health packs would be enough to replace this weapon here as the map is scarce in health packs.
This other one speaks for himself: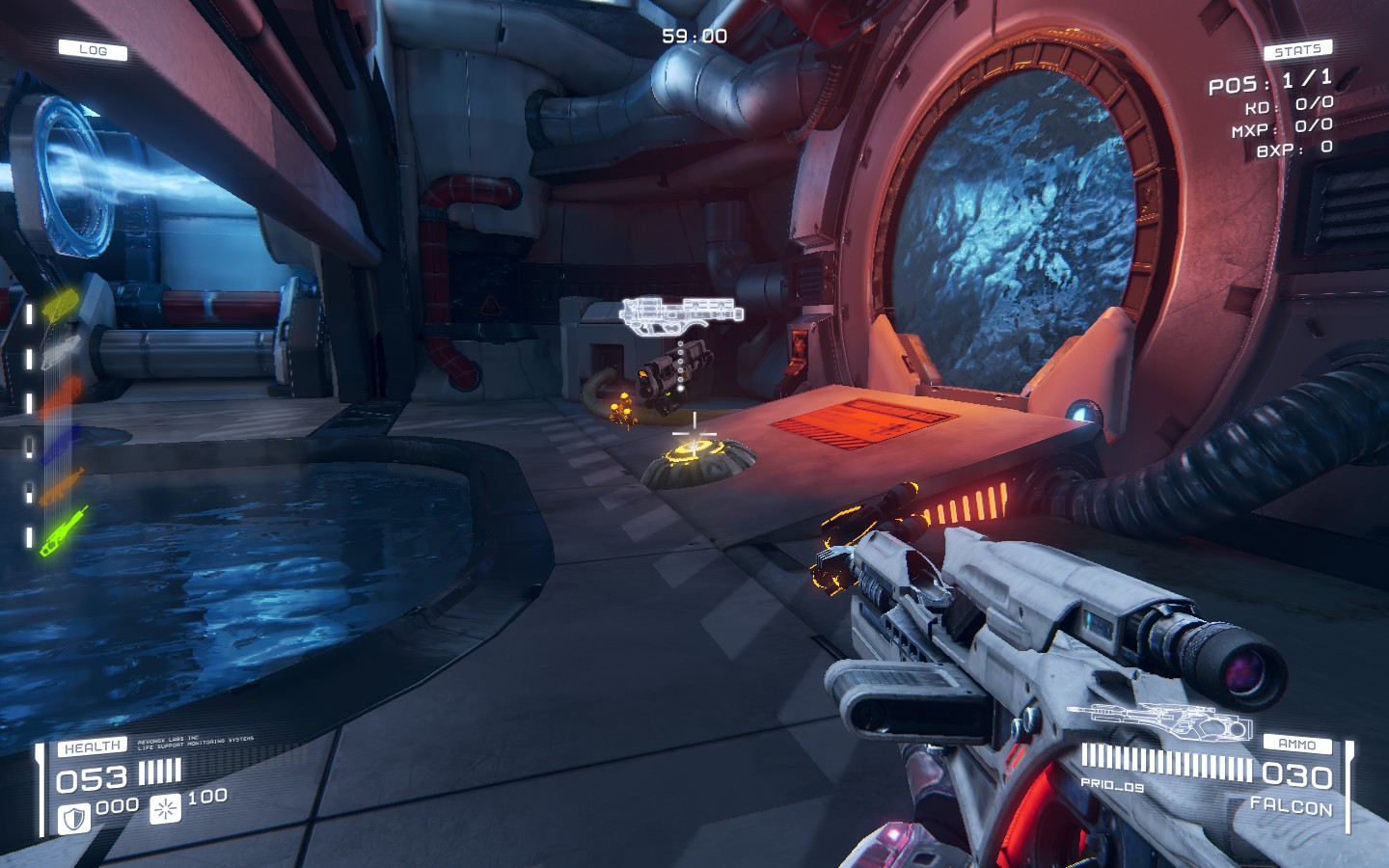 That weapon spawn looks badly like that, placing it on a flat surface should be the way to go. Mind the Stargate tho (?)
This map looks and is really polished, making it really capable of making it a totally competitive map in Toxikk. It's compact design is perfectly suitable for really nice 1v1's and for those high scaled Bloodlust matches, even for Squad Assault making this map divided on sections wich can be controlled by each team.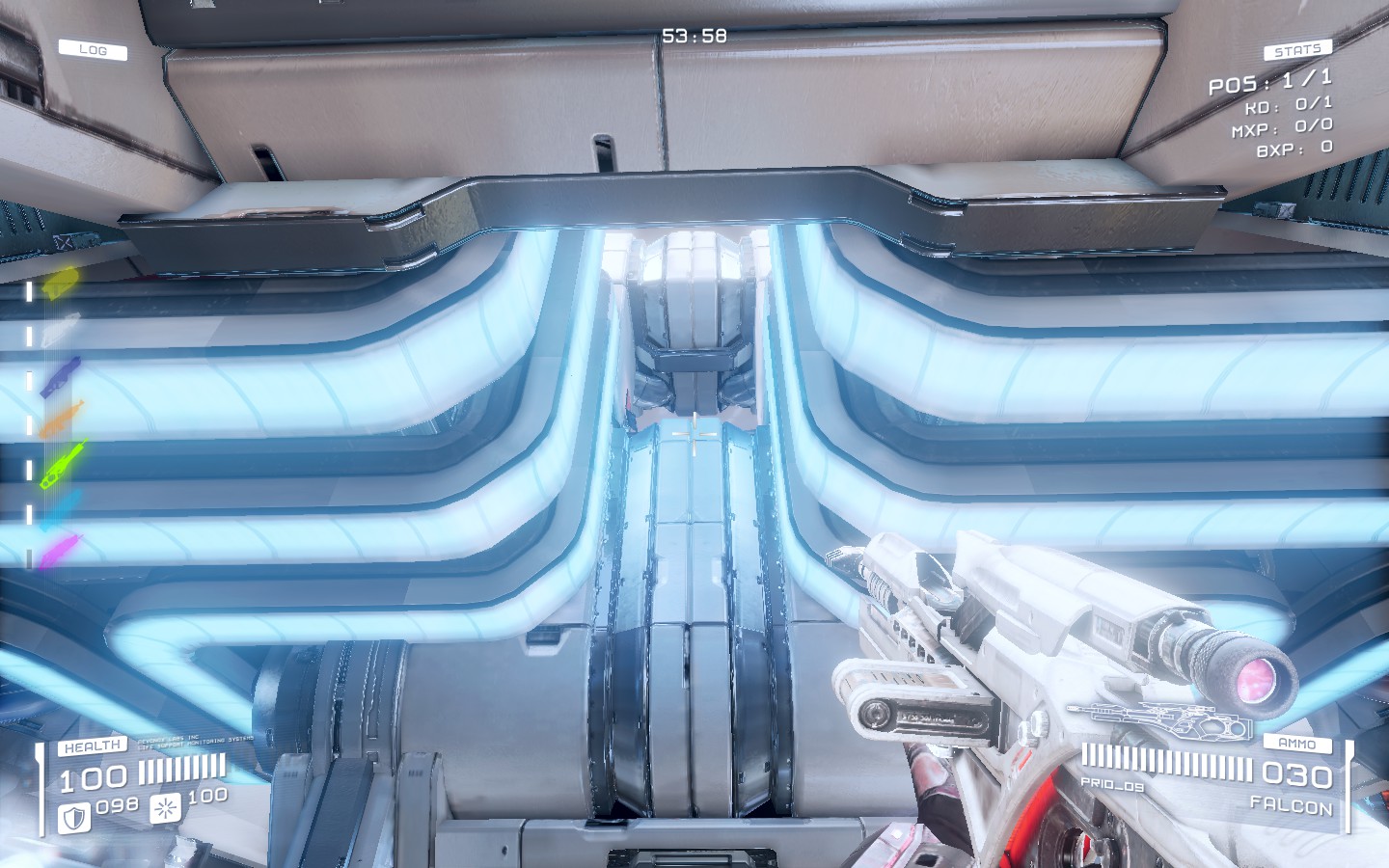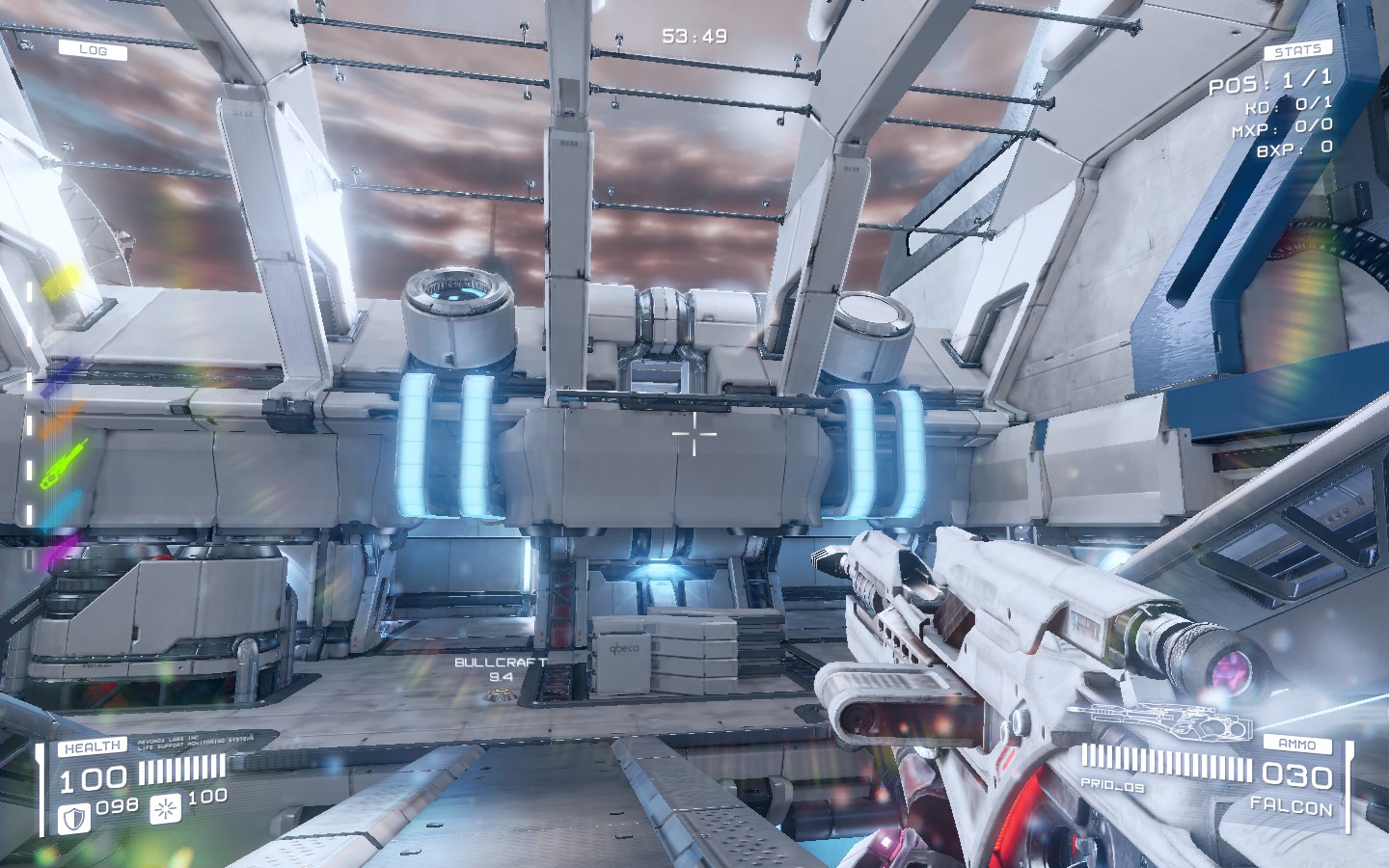 Little secret passage! You can access this platform from the Falcon or just Jetpacking there. Really useful to rotate potitions and sneak from above.
Something missing in this map in particular is the Mega Health. It should be a totally necessary item as this map is very scarce on Health Packs in general. Don't worry, got a small spot where you can hide it!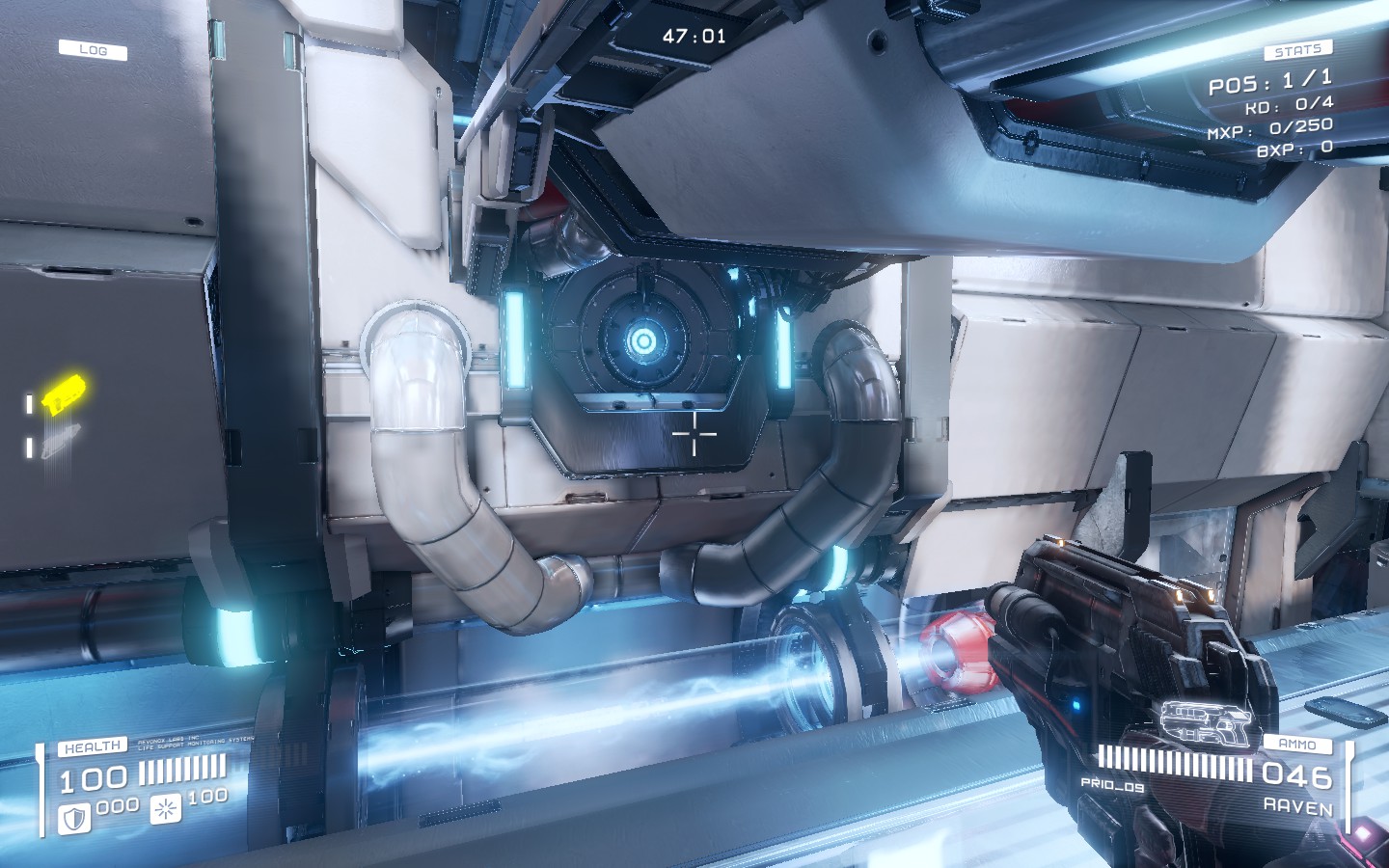 Under this ramp should be difficult enough to reach it. Careful you don't get blasted into there with a Cerberus!
Carrying on with map structure, here's a possible passage to add to the map: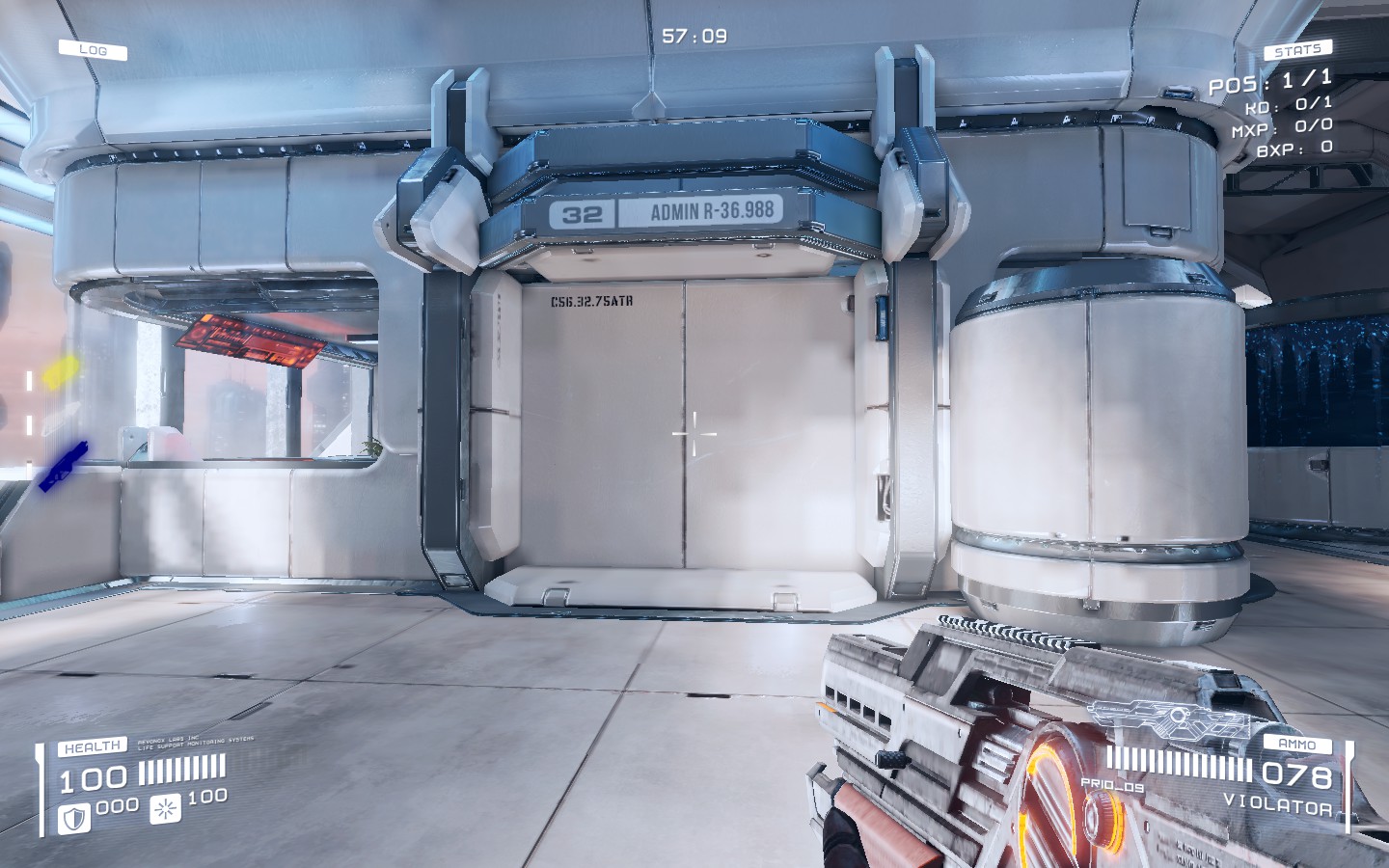 This door is right in front of the Cerberus in the corrosive pool, wich is directly lined up with: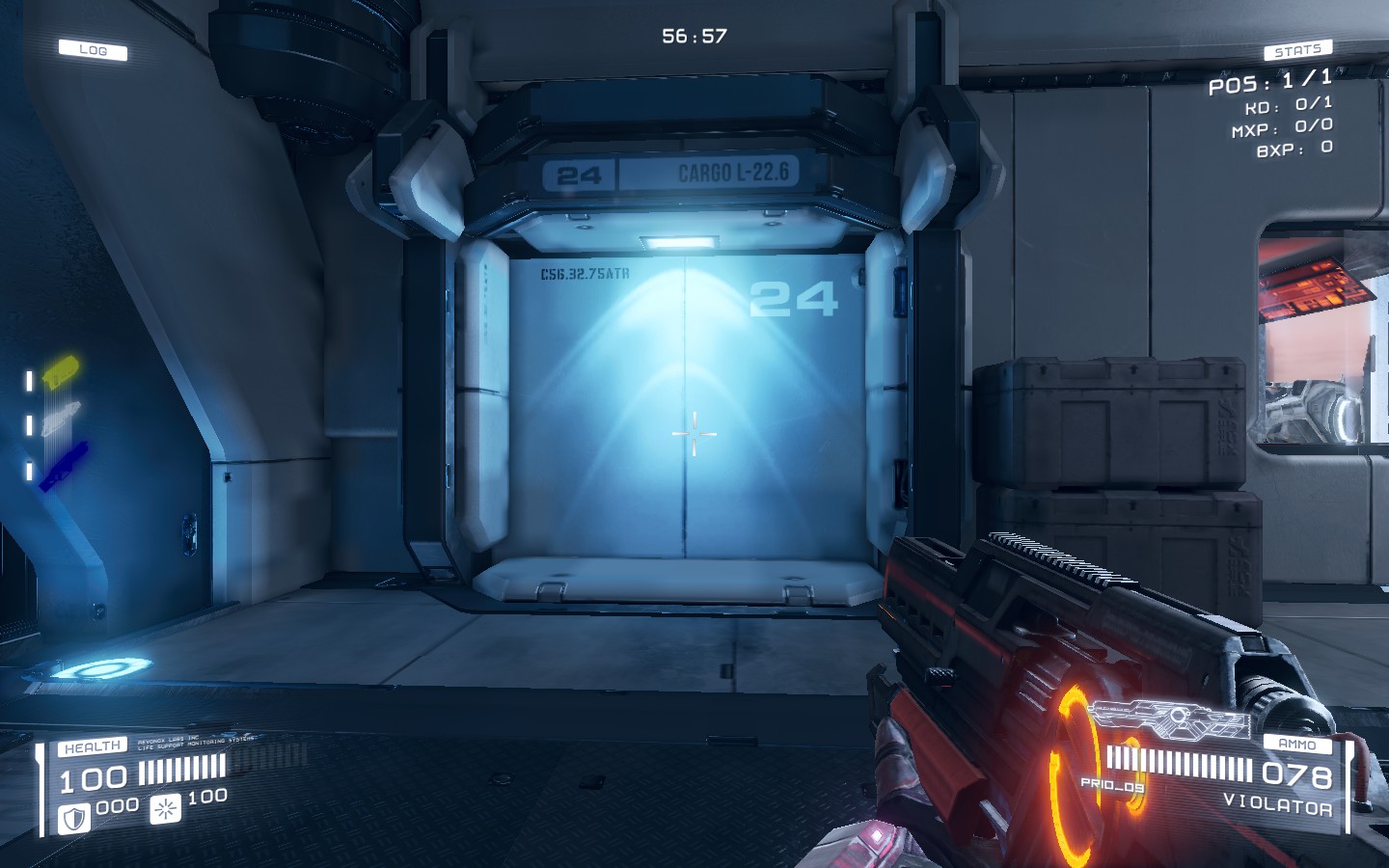 This other door right here, wich is near the MAX Damage, facing the hallway. It could be really interesting to make a narrow hallway connecting these two doors, making it possible to rotate from the Cerberus to the Violator wich is right there.
These other doors can open to new possibilities regarding sneaky hallways, i leave it up to your imagination.
Thank you very much for reading my review. I hope it may help Reakktor set things up much more clear and hopefully build a lovely game. Thanks again and see you on the battlefield.
UPDATE NOTES:
-First release
-Grammar corrections