As we get closer to TOXIKK's full release, we brainstormed a bit about how to make the game's launch as successful as possible. Besides all the planned marketing activities, we also came up with the idea for a "Free Edition" (FE).
The FE would be pretty much in the fashion of classic game demos, except... it would be more: It would allow FE gamers to also play on the official servers (i.e. there wouldn't be a closed demo server environment, as it's usually done with demos). However, FE players could only play on maps included in the FE.
We think it's important that the FE delivers the full core experience of TOXIKK ...and also, you can't strip weapons, vehicles, power-ups or any gameplay affecting features from the FE of an Arena FPS (well, you could... but it wouldn't be an Arena FPS anymore). So, gameplay-wise it would deliver the full core experience and be a very good help for people on the fence about buying TOXIKK.
Here's a feature comparison chart for the FE and the full game: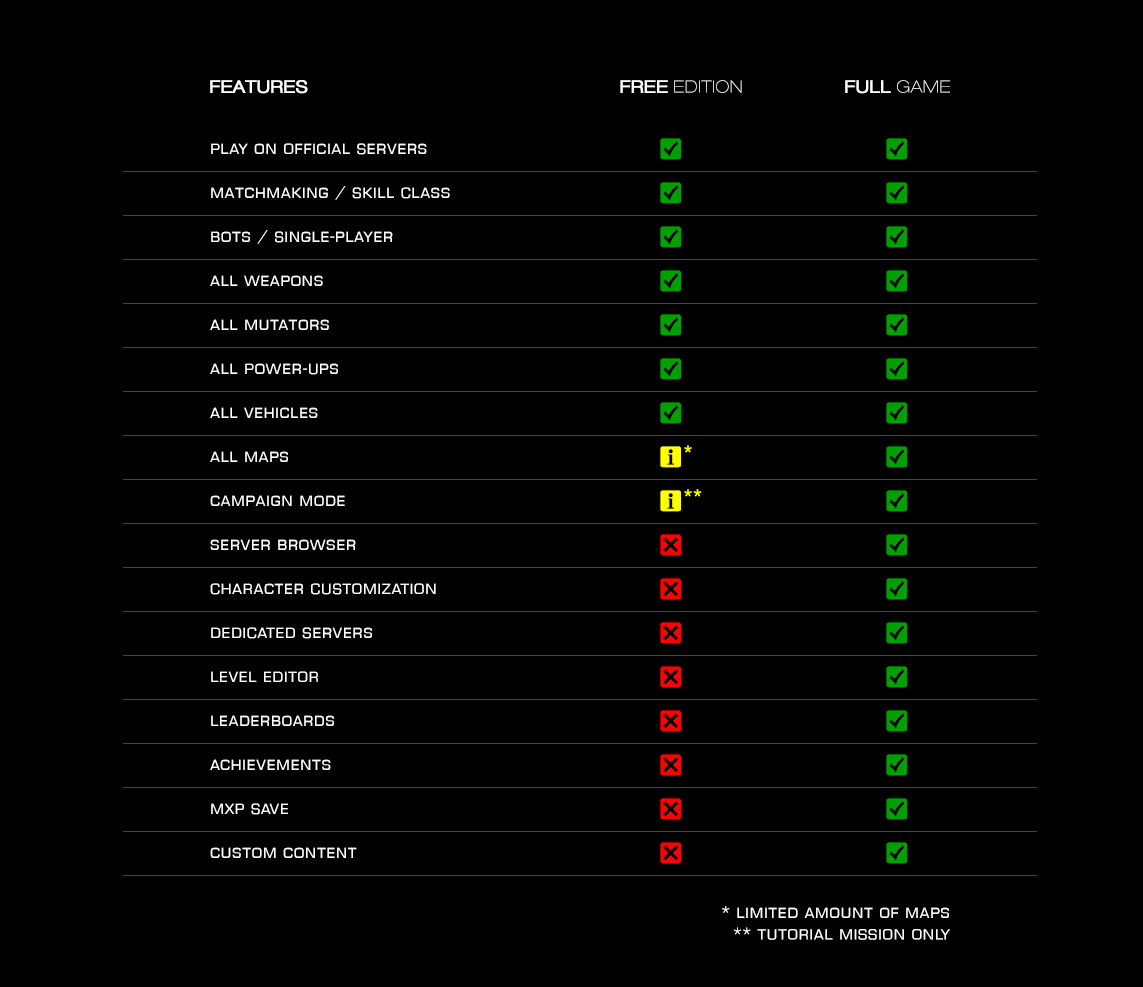 Well, if you followed our way of thinking, you already know we would
NEVER
turn TOXIKK into anything even close to the madness
Free-to-Play
is... but we seriously consider a classic demo (aka "free edition") of the game a valuable thing for TOXKK. Both... long-term and short-term.
However, our community has a word in this decision... as all of you bought the game without having the chance to test it before your purchase.
So, what's your stance? Do you think TOXIKK needs a "Free Edition" at its 1.0 release?